Skid Steer Training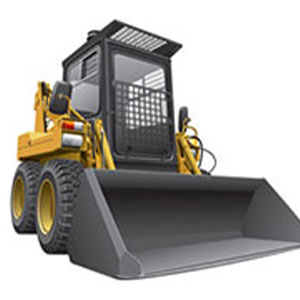 Skid Steer training certification provides trainees a general understanding of the safe and efficient operation of Skid Steers and getting them certified. Classroom participants of Skid Steer Training will be taught how to identify specific health and safety hazards associated with operating a Skid Steer. This OSHA and CCOHS recognized training will explore various topics including doing a pre-shift inspection on the machine, the controls, specific hazards associated with operating the loader, penalties and fines related to improper use and more.

Besides certifying your trainees by the way of BRIGHT GROUP'S online Skid Steer Training, this certification course can be administered onsite throughout Ontario including Toronto, Mississauga, Brampton, Markham, Oakville, Burlington, Hamilton, Simcoe, Niagara, Kitchener, Waterloo, Cambridge, London, On and more.


How Long Is Skid Steer Safety Training?

Theory training takes approximately three hours. All onsite training is delivered and scheduled to your convenience (off shifts, weekends, whenever and wherever).


Course Review

The two segments to the program include classroom theory & practical evaluation

Review legislation requirements.

The Operator's responsibilities.

Group discussion on experiences of actual incidents or close calls.

Consequences of unsafe operation of a skid steer. (Legal, Moral, Ethical, Social and Psychological).

Review attachments available for Skid Steer and highlight differences.

Pre-shift Inspections

Stability triangle \ trapezoid

Center of Gravity of the load & Center of Gravity of Skid Steers

Capacity of Skid Steers, capacity plates (reading & understanding.)

Specific hazards & controls when driving a Skid Steer.

How to respond to an emergency situation involving a Skid Steer

List specific driving rules to your use of Skid Steers.

Learner Verification and review. 50 question, True & False format.

Part 2 - skid steer operator training

Driver Operator Evaluation Objectives

All Operators completing the "Operator evaluation" must have successfully completed "concepts of safe & efficient driving" training. Each operator of a Skid Steer will be tested in the safe and efficient use of your equipment.

Whenever possible, this will be done during production hours (This will allow for an evaluation under the conditions the bobcat operators will be required to operate their Skid Steer in). Upon successful completion of the program, participants will be "Certified" as Skid Steer Operators.


Driver's Hands On Evaluation

Each Trainee will be required to do a preshift inspection. Then theey will be tested on the following:


Attachment at correct height

Smooth stopping

Load is centered

Load all way the way to heel of forks

Attachment level before entering

Load is stable for lifting and transporting

Proper tilt for type of load

looks before baking up

Stops at all blind corners

Proceeds at safe speed

How to deal with obstructed view

Observed Picking Up A Load

Approach with load down

Raising load

Looks behind before backing out

Smooth operation

Levels load before putting it in place

looks before baking up

Gently places

Insures all people are at a safe distance

Aware of rear end swing

Parking
Attachment flat to floor/ground

Tilt forward

Parking brake on

Note:
If your Skid Steer's are propane powered "Certification" of participant in "propane cylinder exchange," is included in this training program.
FAQs

Do you offer Skid Steer Training Online?
Yes, please visit our online safety training

Do you need a license to drive a skid steer in Ontario?
We refer to it as a certification instead of a license. The short answer is yes.

Do you offer Skid Steer Training near me?
We travel to most cities in Ontario for onsite Bobcat training. Please contact a consultant to discuss location.

Do I get a Skid Steer certification card?
Yes, upon successful completion of both parts of the training.

Are there Skid Steer training requirements in Ontario
Yes, in most cases anyone looking to operate this equipment must be certified to do so.

How long does your online testing take to complete?
It depends on the person, approximately 45 minutes.