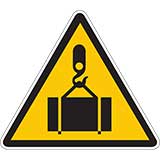 The overhead crane training & train the trainer certification courses are taught by our well-trained professional instructors. Overhead crane operatiom does require your employees to be certified so they can operate your overhead cranes / sling hoists in a safe and efficient manner.

Our unique onsite classroom safety training program for overhead cranes will teach your employees the basics of safe overhead crane operation procedures and pre-shift inspections, so as to increase productivity and efficiency while reducing the risk of product damage, property damage, and accidents.This safety training course is customized for people in the workplace struggling with illiteracy.

Course Objective
To assist employers to meet the Occupational Health and Safety Act requirements to ensure the operators of lifting devices are competent persons, as well as upgrade the material handling practices within the company.


Concepts Of The Safe Use Of Overhead Cranes

Material Handling regulations under the OSHA 49 through 64.

Overhead hoist Pre-Shift checks and inspection

Analyze the lift

Load limits and capacity

Maintaining a safe distance

Lifting, moving, placing loads

Standard safe practices.
Controls and basic crane operation

Use of chains, slings, spreader bars, grabbers, and other attachments

Hands On Operator Evaluation
Each Operator will be evaluated on the safe use of cranes/slings using equipment they will be using in their regular use of the crane hoist/slings. Lastly: A written evaluation of this observation is completed, reviewed with participants, and given to the company for their records.

How Long does this course take?
Half a day maximum of twenty-five (25) participants per session. All crane training is delivered onsite and scheduled to your convenience (off shifts, weekends, whenever and wherever).